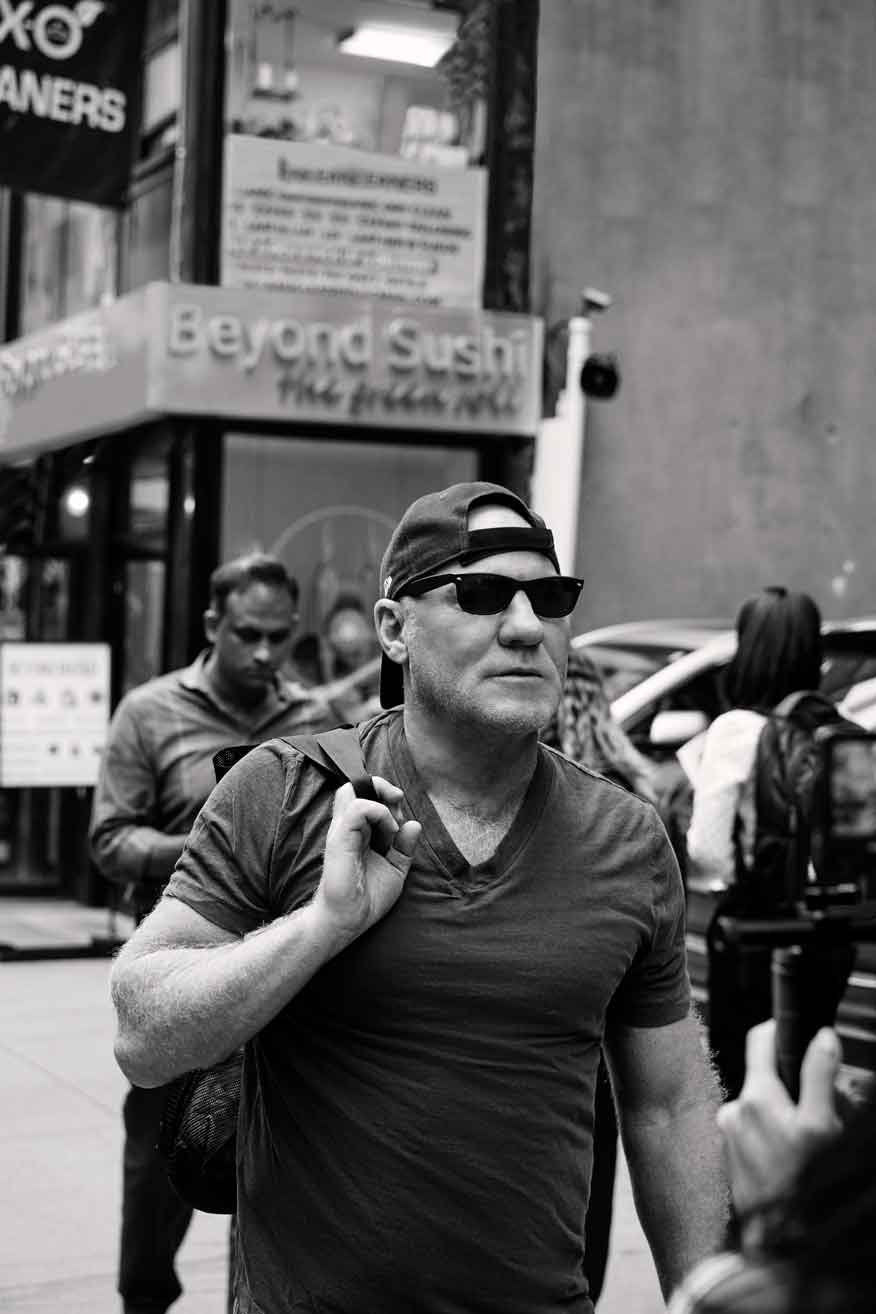 STEVE MADDEN
Founder, Creative and Design Chief, Steve Madden, LTD.

A man who wears many hats – and shoes, Steve Madden cannot be described in one word. He is an entrepreneur, an award-winning designer, a business titan, and a family man. The eponymous shoe designer is also the subject of the documentary film, MADDMAN: The Steve Madden Story on Netflix. A movie that delves into the man who built a booming brand and nearly lost it to "The Wolf of Wall Street," only to rebound with a global empire. He's endured failures and of course successes without forgetting his humble beginnings or his core consumer, resulting in millions of adoring fans worldwide. Considered the fashion footwear mogul of the 21st century, Madden has an innate sense of what's hot, what's next, what's exciting and more importantly, how this will translate to the customer. Inspired by rock and roll, fused with a jolt of sex appeal and urban edge, Madden creates shoes that are innovative, fun, sometimes wild and always spot-on-chic.
In 1990 with a mere $1,100 in the bank, Madden swiftly followed his intuition to create the next big trend, anticipate consumer needs and subsequently deliver collections that were both cutting edge and highly saleable. Channeling his creative energy to produce a variety of silhouettes and vibrant styles in his Queens-based factory, quickly his dream became reality and the Steve Madden brand was born.
The prolific designer's expertise in trend forecasting has propelled him to the top of his field. Relying on sheer instinct, he transformed a footwear relic into a phenomenon when he introduced a new amped up platform shoe at the launch of his company. Inspired by rock stars of the 70s, Madden's now famous chunky platform shoes were one of the biggest success stories of the time and became a hallmark to the brand. With his finger on the pulse of pop culture, Madden says, "What inspires me is what I see people wearing on the streets of the world from New York to London and beyond. I get my ideas and inspiration from pounding the pavement."
There are no products matching the selection. The fusion of style and music remains at Madden's core: "Music is in the DNA of what I do." As with fashion and design, Madden has an eye and ear for emerging talent, which led to the creation of Steve Madden Music, an integrated marketing platform that promotes music artists through a multitude of media, consumer channels and live performances. As such, he has collaborated with stars including Lady Gaga, Katy Perry, Ellie Goulding, Iggy Azalea, Santigold, Tove Lo, Jason Derulo, The Kills, Tori Kelly, Halsey, and Cardi B, all while on their rise to fame. With the continuing success and the consistent growth of the Steve Madden Music platform, Steve decided to expand on his love for music and launched 5Towns Records in 2016.
On a philanthropic note, Steve Madden is continuing to shine a light on those in need of a second chance by supporting a variety of organizations in that genre, while also helping to mentor young entrepreneurs around the country with the newly launched "Self Made" company initiative.
Steven Madden, LTD.:
Today, the Steve Madden brand has evolved into a lifestyle company that not only owns Steve Madden, Steven by Steve Madden, Madden Girl, Freebird, Stevie's, but it also owns and operates Betsey Johnson, Dolce Vita, Brian Atwood, Jocelyn, Report, Cejon, Mad Love, and Blondo; while it is the licensee of various brands, including handbags, belts, and the sought after sneaker brand, Superga.
Steven Madden LTD also designs and sources products under private label brand names for various retailers. Steve Madden has a robust private label division while its wholesale distribution includes department stores, specialty stores, luxury retailers, national chains and mass merchants worldwide. The company operates over 208 retail stores in 70 countries. Steve Madden licenses certain of its brands to third parties for the marketing and sale of certain products, including ready-to-wear, outerwear, intimate apparel, eyewear, hosiery, jewelry, fragrance, luggage and bedding and bath products.
#imwithsteve