Animal Prints
August 23 2019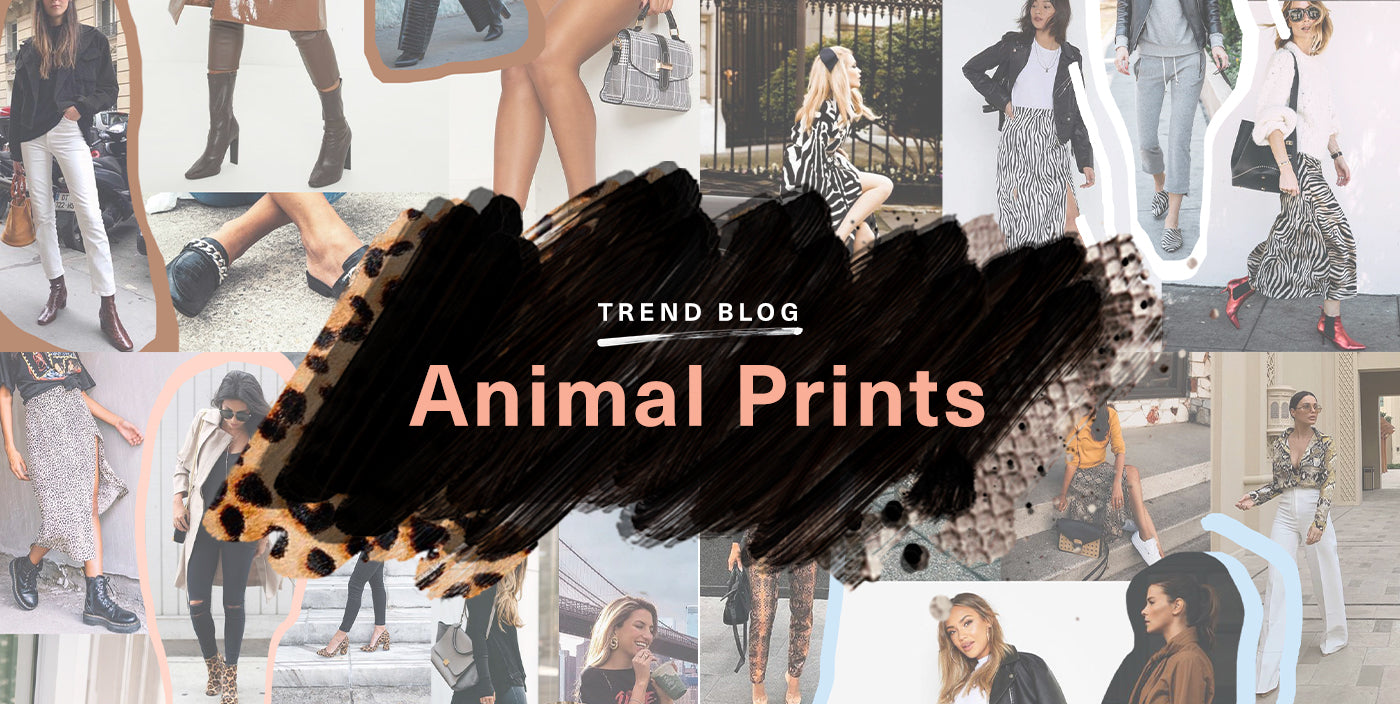 Oh yes baby! We love animal prints and we are not afraid to show it. Besides snake and the oh-so beloved leopard prints, we would like to introduce you to the newest favorites on the streets: croco and zebra.
Zebra's elegance
Are you a lady with class and a little sassy side? Then is this print perfect for you! Zebra prints are for the little details to match with your best basics. Think of a zebra scarf, a zebra scrunchie or zebra heels. Or just go all the way and mix zebra with other animal prints. Sneakers are the perfect way to stand out and go wild. The Antonia and Cliff: our most favorite sneakers at the moment. But really… look at how cool they are! All prints together with a chunky sole! That is what we call a dad sneaker!
We. Absolutely. Love. Them!
Croco makes you go loco
Croco has always been there, that is no new news. The thing with croco is: we discover so many ways to wear croco prints. We go back in time and re-rock the looks. Croco and patent are the smoothest partners-in-crime. Croco makes you go loco because you can go for a stylish feminine outfit or just go all the way in croco mixed with patent for a rock-chick look. Attention: we're going back to the 70s. Fasten your seatbelts and croco-up! Let's go vintage!
Leo, leo, leo-pard of the essentials-gang
Okay, you already know what I'm talking about. I'm talking about leopard prints of course! This print runs the streets for so long and we still can't get enough of it. It has become part of our daily outfit-looks. Forget the whole part of looking way too sexy with leopard. You already look fine af, you know that. Let's talk about bringing leopard prints to a whole new way of wearing. New heels for work? Well, you'll need these leo's: Mikaela. Sneakers just to show off your coolness? You'll definitely need these: Movement. Ankle boots for an everyday wear? Thank us later for this beauty: Justina. Want to wear this print every day? Just go for it girl! 
Sssssssnake-a-licious 
Your old time favorite = snake prints are still in the game! Besides the lighter colors, anacondas now come in darker colors. The new snakes are so tanned this season. It's like they took a plane to a tropical island! This print is perfect when matched with neon details, nude colors or even other prints like leopard prints. Read more about snake prints in our previous blog.
Reeeeeeeeeeemix!
Is this not enough for you? We even choose to go more over the top with all different kind of prints and colors. This will be the best remix you will ever see. All of the best prints together in one shoe: snake, leopard, croco and zebra. That's probably the best you could ever wish for! 
SOURCE IMAGES: Pinterest